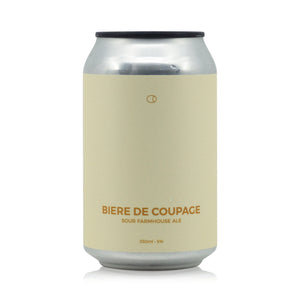 Black Arts Biere de Coupage 330ml
Brewery: 
Black Arts Brewers and Blenders
Origin: Australia
Style: Farmhouse Ale - Bière de Coupage
ABV: 5.5%

An aged sour: A blend of our mature wild ale with our young dry-hopped Saison, to create a juicy refreshing and complex Bière de Coupage.

Created as an everyday drink. A harmonious blend of young and old beer that bridges the gap between kettle sours and wild ales.