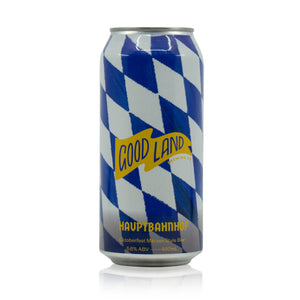 Good Land Hauptbahnhof 440ml
Brewery: Good Land Brewing Co
Origin: Australia
Style: Märzen
ABV: 5.6%
Indies Gold Medal Winner for best Marzen 2022

This strong amber German lager is an ode to the big beer halls in Oktoberfest Munich where we long to be.
A soft malty ever so sweet backbone with a balance of clean hop bitterness and a great long lasting off-white head.

Get your dirndl's & lederhosen on, stand on the tables, eat a pretzel and drink a Good Land beer!
PROOST!