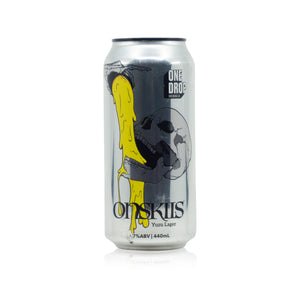 One Drop Onskiis Yuzu Lager 440ml
Brewery: 
One Drop Brewing Co.
Origin: Australia
Style: Lager - Japanese Rice
ABV: 4.7%

Onskiis is a dry Japanese lager infused with freshly juiced yuzu – a citrus fruit found in the land of the rising sun – alongside additions of rice, pilsner malt, and NZ hops from our mates at Freestyle.

Expect a satiating, delicate yet deep flavour that's slightly tangy with a crisp and clean finish.