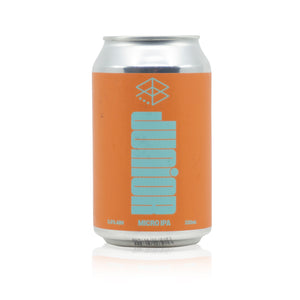 Brewery: Range Brewing
Origin: Australia
Style: IPA - New England / Hazy
ABV: 3.8%
Junior is the very first of its kind at Range. It's a micro IPA that's packed with Citra and Simcoe hops, all squeezed into a 330ml can. It carries aromas of white peach, nectarine and tropical pineapple that make you want to dive straight back into your glass. This new kid on the block creates a whole new playing field for our joose lovers out there, transforming our signature IPA style into a more sessionable, lower ABV experience. Junior is bursting with tropical flavours, with a super refreshing finish that rounds everything out perfectly. Don't let the name fool you, what this micro IPA differs in ABV, certainly makes up for in flavour and crushability.