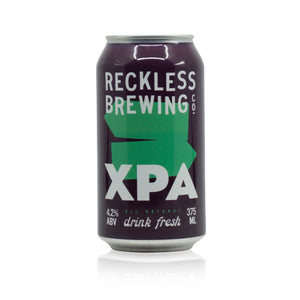 Brewery: Reckless Brewing Co.
Origin: Australia
Style: Pale Ale - XPA (Extra Pale)
ABV: 4.2%
This is an XPA. It's easy to say you'll love it, because everyone loves an XPA, but this is an extra good one. An all-Aussie line up of malt and Galaxy hops with fat tropical flavours of passionfruit and citrus, perfectly balanced against a light, crisp malt backdrop. Sounds nice, doesn't it? Wait till you taste it – just keep it tidy, for Pete's sake.