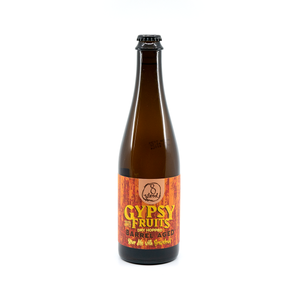 8 Wired Gypsy Fruits (2019) 500ml
Brewery: 8 Wired Brewing Co.
Origin: New Zealand
Style: Sour Ale
ABV: 5.7%

8 Wired's 2019 Barrel Aged Gypsy Fruit is a pale, sour beer aged in wine barrels for up to 2 years, then a further 6 months on a metric tonne of local organic grapefruits before being heavily dry-hopped. Sour, fruity, funky with a big hit of zesty grapefruit.