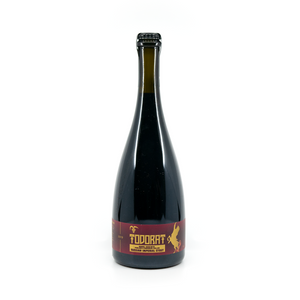 Bad Shepherd Todorat 750ml
Brewery: Bad Shepherd Brewing Co.
Origin: Australia
Style: Imperial Stout
ABV: 9.0%

Aged in French Oak Barrel. The darkest and most powerful demon in Russian mythology, the Todorat is one fiery creature, depicted as a half-human, half-horse. Similarly, we've aged this brew with poblano chillies along with a late addition of habanero chillies for a touch of heat to recreate the Todorat's dark, fiery powers.