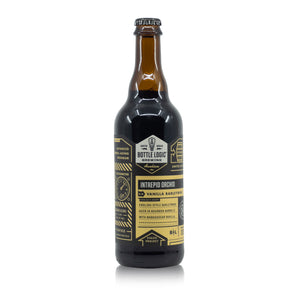 Bottle Logic Intrepid Orchid (2022) 500ml
Brewery: 
Bottle Logic Brewing
Origin: 
USA
Style: Barleywine - English
ABV: 11.2%


Bourbon Barrel-Aged English Style Vanilla Barleywine • 11.2% ABV • Decadent caramel hue with a glittering, ruby-colored rim. Brown sugar cookie and toffee-toned aromas melt into layers of caramel cream and nougat on the palate. Brûléed sugar bitterness and undertones of leather, oak, and autumn leaves balance the rich layers of Madagascar vanilla with a soft breath of impeccably integrated bourbon on the exhale.