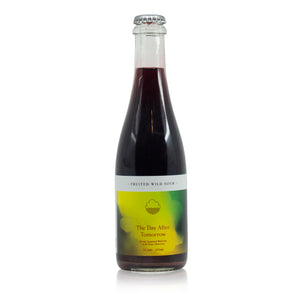 CW The Day After Tomorrow 375ml
Brewery: Cloudwater Brew Co.
Origin: England
Style: Wild Ale - Other
ABV: 7.0%

A fruit-forward 'Kriek-inspired' Wild Sour that embraces the deep flavour of whole cherries. Starting with the process of carbonic maceration to draw out the fruitiness of the cherries, we then combined this with a wild beer base to create a vibrant and deeply flavoured beer. The final result is a softly-soured beer with a rich flavour profile.

Made with time and love at Cloudwater.