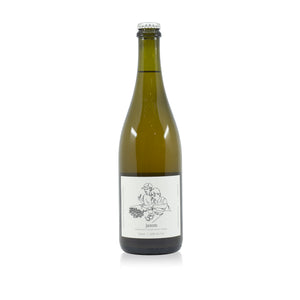 Brewery: Sobremesa Fermentery & Blendery
Origin: Australia
Style: Farmhouse Ale - Saison
ABV: 5.4%

'jaxon' | mixed-ferm blonde ale w/ riwaka | barrel fermented | 5.8 %

Riwaka is one of my favourite hops. It's abundant oil content is nearly twice that of its parent variety Saaz. This unique oil balance alongside a near 1:1 ratio of alpha to beta acids gives it a strong sweet citrus that can't be found anywhere else.

To really showcase this hop we decided to make a single hop blonde ale, fermented in a single 500L puncheon with a blend of saccharomyces, brettanomyces and lactobacillus.

Riwaka was used at 6 different points in the boil to really showcase aromatics and flavours achieved by utilising this hop at different stages. Primary fermentation occured in a puncheon for 4 months that previously housed Chardonnay.
This was the first time beer had gone through it.

Packaged on September 29th 2022 and bottle conditioned for 9 weeks.

Ripe guava, pink grapefruit & tomato leaf sing on the nose.
Racy acidity, bright and textured.

If there was one beer to drink in the park this summer for us it would be this.

This beer is dedicated to my twin brother Jaxon.

It showcases the power that one component can achieve.